Tinker, Tailor
by Louisa McGillicuddy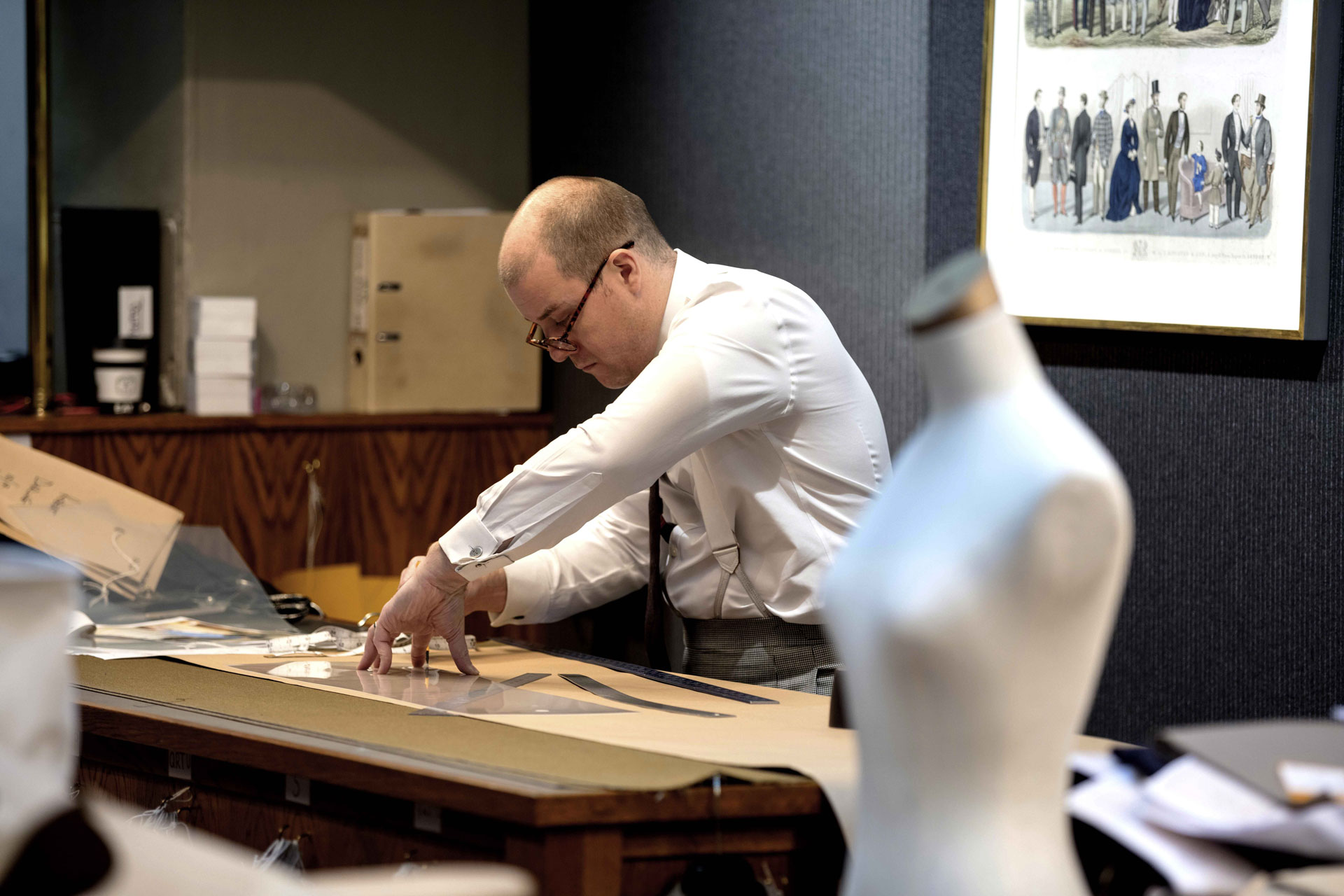 Mayfair is home to a community of the most talented craftsmen in the world: the tailors of Savile Row. Louisa McGillicuddy meets Campbell Carey, head cutter and creative director at Huntsman, the most prestigious house on the famous golden mile, and only a short walk from Burlington Gate.
How long have you been in the business?
Twenty years. I started out as an apprentice, as a cutter, and worked my way up to where I am now. I joined Huntsman in 2015 and prior to that was head cutter at Kilgour, also on Savile Row, and Hayward.
What is a typical day-to-day like for you?
Every day is different. Sometimes I'm dealing with clients, other times it's a mixture of fittings and cutting patterns in cloths that are exclusive to Huntsman. For every client we take on average 28 to 35 measurements, then make three further fittings, and about ten weeks later the suit will be ready.
What are some of the changes you've noticed at Huntsman over the past few years?
We get a lot of work through the Kingsman movie, which introduced Savile Row to a younger and more global market [Huntsman served as the inspiration for the 2015 action comedy starring Colin Firth; director Matthew Vaughn had been coming to Huntsman since he was 18 and used the tailor as the film's setting]. But our clients are overall a lot more conscious of usage now, and are looking for a suit that ticks all the boxes. The most common suit we make is navy blue or charcoal, in the classic house silhouette, single-breasted, with a one-button slanting pocket jacket.
How long can you expect a Savile Row suit to last?
A lifetime, if you look after it well. We see grandsons bringing in their grandfather's suits from the 1900s to be altered. Particularly with dress suits, because they get less wear, it's entirely possible. To keep a suit in top condition, you must never dry clean it, only ever get it hand-pressed. Spot-treat stains instead – dry cleaning strips all the natural oils and lanolin from the wool and makes it dry to the touch.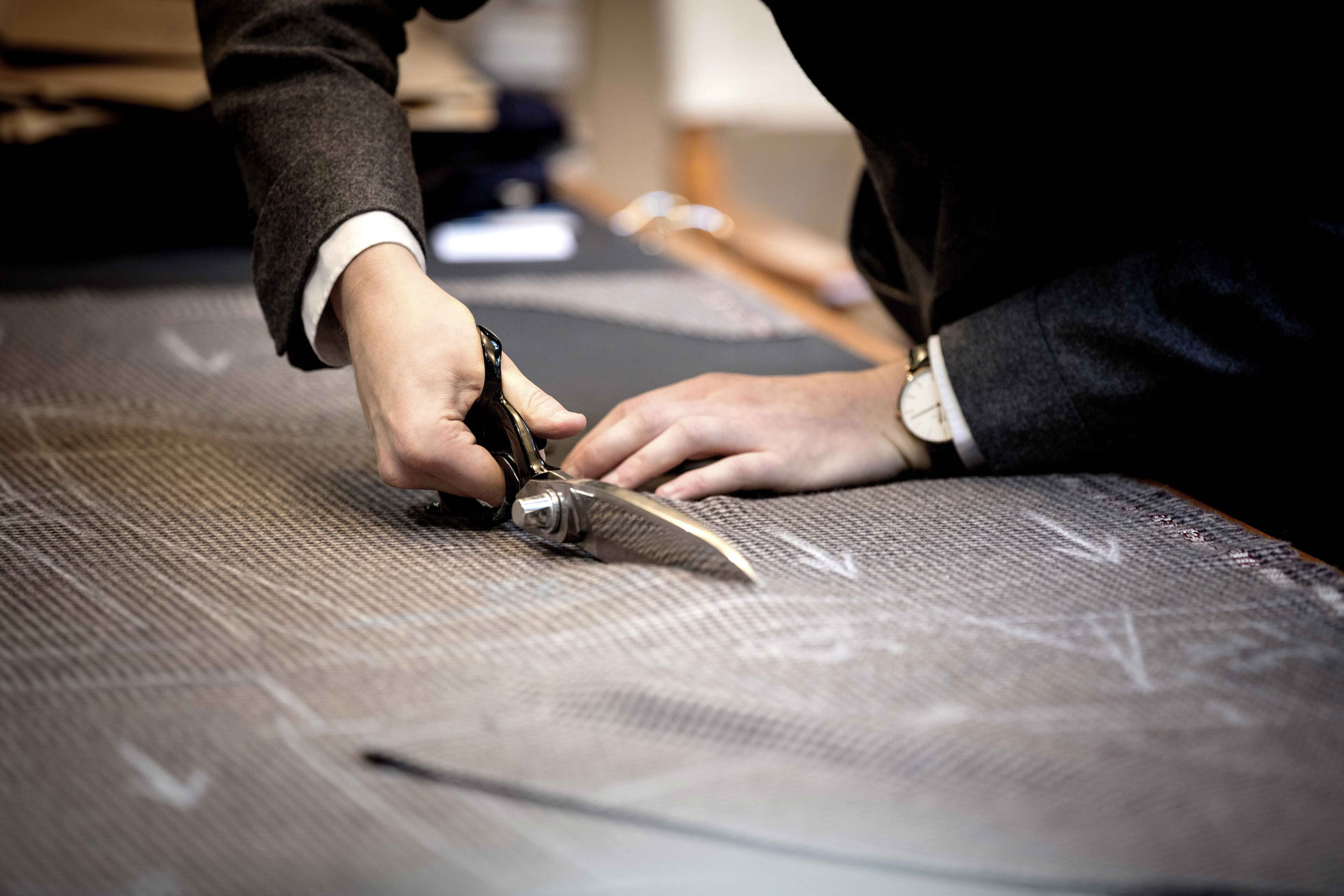 Why is the Mayfair area so important to the tailoring trade?
International clients have been coming to this one little area since the 1800s. At Huntsman we have had clients from Charles Darwin to Gregory Peck, who ordered over 160 suits from us. Much of the trade demands exclusively on the area that stretches from Soho to Berkeley Square and Jermyn Street up to Oxford Street – it's not just tailoring houses but all the people who survive on the satellite industries, from trouser makers to shirt makers to shoe makers and tiemakers. I will always send clients to George Cleverley (28 Old Bond Street) for shoes, to Turnbull & Asser (4 Davies Street) for shirts, as they manufacture all their shirts bespoke, and to Bates (73 Jermyn Street) for hats.
What distinguishes a suit crafted in Savile Row from one made in any other part of the world?
It's that British look; it's the shoulder line, the way the lapels are cut. Someone in the trade can spot a Savile Row suit a mile away, even from the specific house it has come from on the row. A classic Huntsman coat is slightly longer than the average, has a single-button front, high armholes, narrow waist and sharp shoulders, with a flare to the coat. You can always spot someone walking along Park Avenue or Madison Avenue in New York trying to dress British – the trick is to stand out for the right reasons.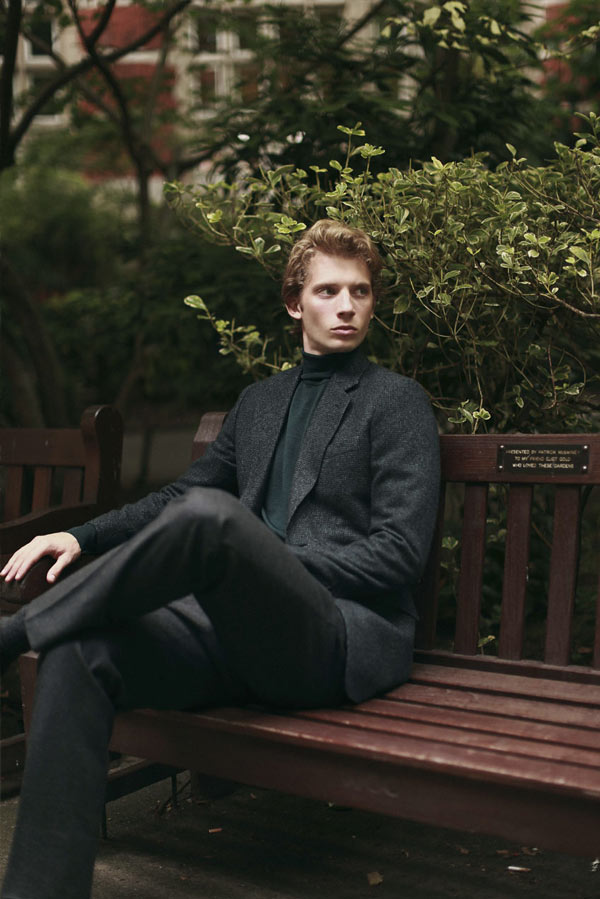 At Huntsman we have had clients from Charles Darwin to Gregory Peck, who ordered over 160 suits from us.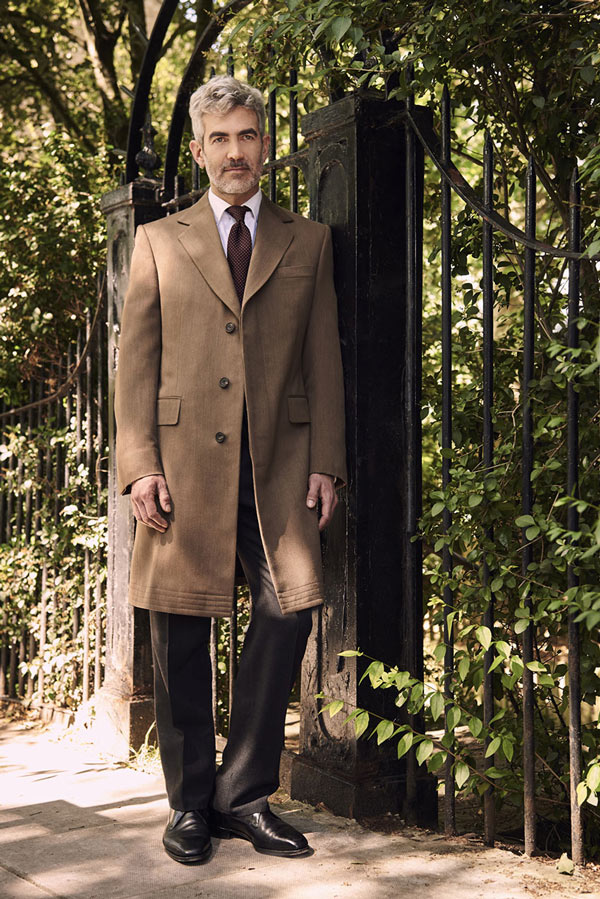 What distinguishes a Savile Row suit is that British look; it's the shoulder line, the way the lapels are cut.