The Diamond in Mayfair
Louisa McGillicuddy interviews Laurence Graff OBE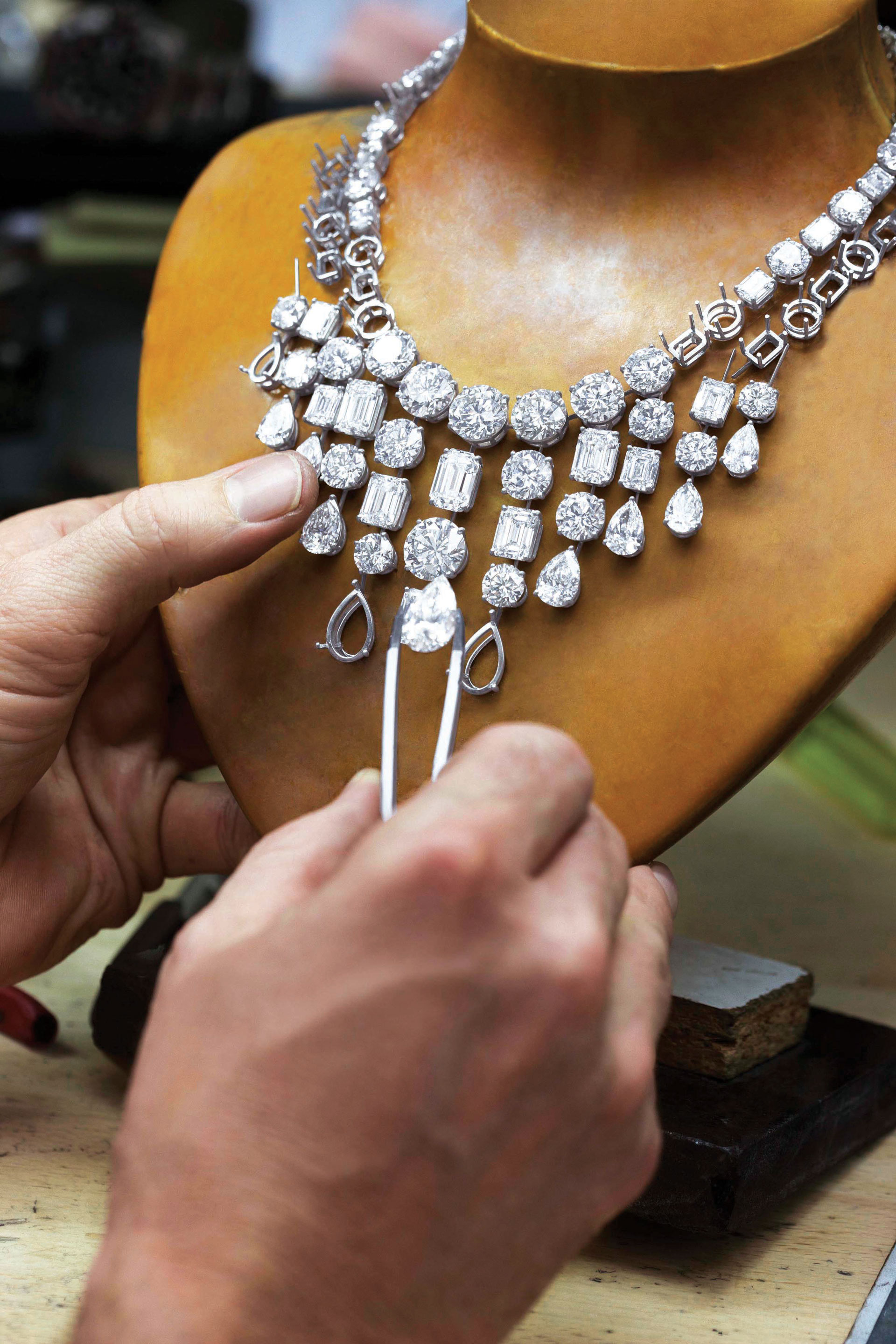 For Laurence Graff, founder of Graff Diamonds, London has always been a city to inspire and create. After setting up his namesake company during the 1960s, he laid the foundations for what would become the company's headquarters in the heart of Mayfair in 1994. "Our Bond Street store is our flagship in London, and clients come from all over the world to purchase their jewels from this store," he says today. "Mayfair is also the home of our workshop, designers, and global headquarters - so it really is the heart of the Graff universe."
The flagship Graff Diamonds on Bond Street is less than five minutes' stroll from Burlington Gate, and focuses on, by their own description, "the most fabulous jewels in the world". Graff, now worth an estimated $4.6bn, oversees a luxury empire that is considered one of the most respected high jewellery houses of the twenty-first century.
Born and raised in London's East End during wartime, Graff learnt his trade as a teenage apprentice in the historic shops of Hatton Garden. It's a passion that has been with him from a young age: "I remember spending hours looking at gemstones, they fascinated and captivated me," says Graff. "Without realising it I became a self-taught gemmologist. It was an inherent feeling which has turned into a life-long passion."
That life-long passion has meant that Graff has become known in the business for seeking out and acquiring the rarest and most sought-after diamonds in the trade. He has been described in the past as having a "sixth sense" when it comes to diamonds. In fact recently, in October 2017, Graff purchased the largest rough diamond in existence: the 1,109-carat diamond called Lesedi La Rona was mined in Botswana and secured in a deal valued at $53m. It is the largest gem-quality rough diamond to be discovered in more than a century, its size is exceeded only by the famous 3,016-carat Cullinan Diamond, mined in South Africa in 1905, which went on to become part of the Crown Jewels.
Aside from high-profile acquisitions, Graff is famous for pioneering a unique "mine-to-market" model, which means that every piece of Graff jewellery can be traced back to its source. Graff runs state-of- the-art cutting and polishing facilities in Botswana, Johannesburg, Antwerp and New York, while the design, creation and crafting is all done in London.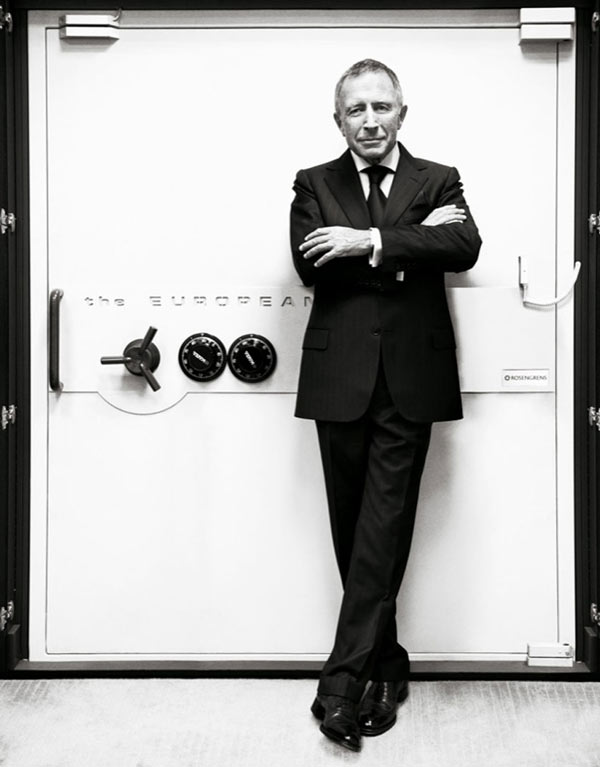 Laurence Graff OBE
The passion for jewels runs through the Graff family, many of whom are involved in the business in some way: Graff's brother has been production director for over 50 years, his son is CEO, and his nephew is also a director. Now, there are over 50 Graff boutiques all over the world, including outposts from New York to Paris to Abu Dhabi and Tokyo.
For someone looking to invest in their first significant piece of high jewellery, Graff offers the following advice: "The most important factor to consider, whether you have a budget of £10,000 or £10million, is to buy the very best quality at every level. You can compromise on some things, but you cannot compromise on quality. Quality is timeless."
The only question, then, is what stone to settle on – what would Graff opt for, if he had to choose just one gemstone? "That's like asking which is your favourite child!" he jokes. "There is something deeply enigmatic about rubies, emeralds and sapphires - the secrets they hold within the depths of their rich colour. The way a gemstone connects with you when you hold it in your hand is deeply personal."
Though, he concedes, "There is an extreme beauty to a diamond, you view it as an art form. The colours and reflections of the facets are so beautiful to look at." Indeed alongside his passion for diamonds, Graff has become one of the world's leading art collectors, with an impressive collection of modern works that include pieces by Picasso, Warhol, Lichtenstein, Basquiat and Bacon. His first love, though, will always be diamonds. "A diamond will never wear out, will never lose its colour, will never lose its shine," he says. "It's forever. What else in life is forever?"