Crafted Living
David Collins Studio
by Jim K Davies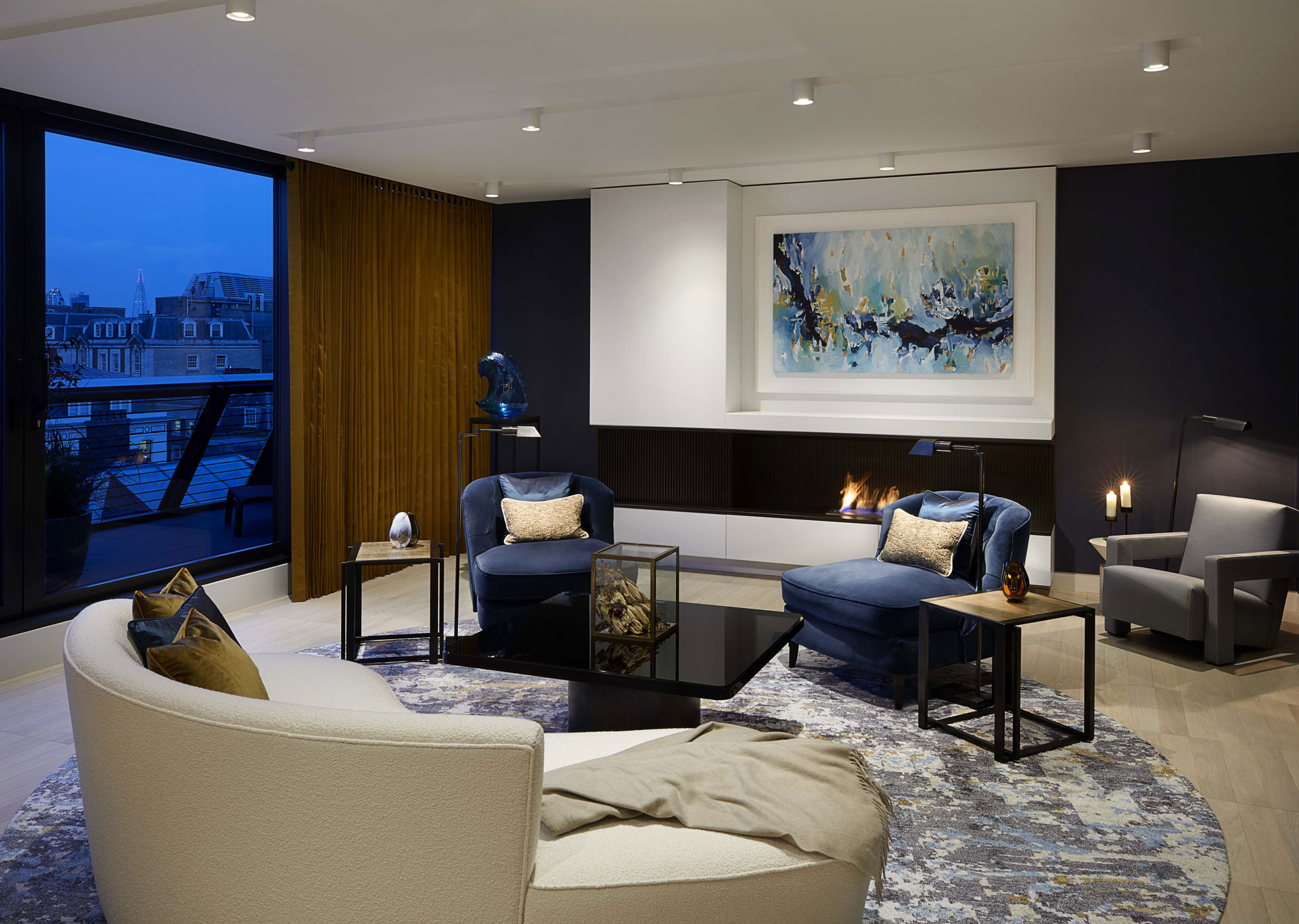 DUPLEX APARTMENT
FLOOR 7 & 8
3 BEDROOMS WITH EN-SUITES
1 BATHROOM
OPEN PLAN LIVING ROOM
LARGE TERRACE

257 SQ.M / 2,771 SQ.FT
TERRACES 43 SQ.M / 462 SQ.FT
Interiors specialist David Collins Studio has brought to life an ambitious and bespoke design scheme for Burlington Gate, creating a penthouse apartment that stands apart in its Mayfair location. The studio's singular vision reflects the contemporary style of the building in a beautifully relaxed yet luxurious interior.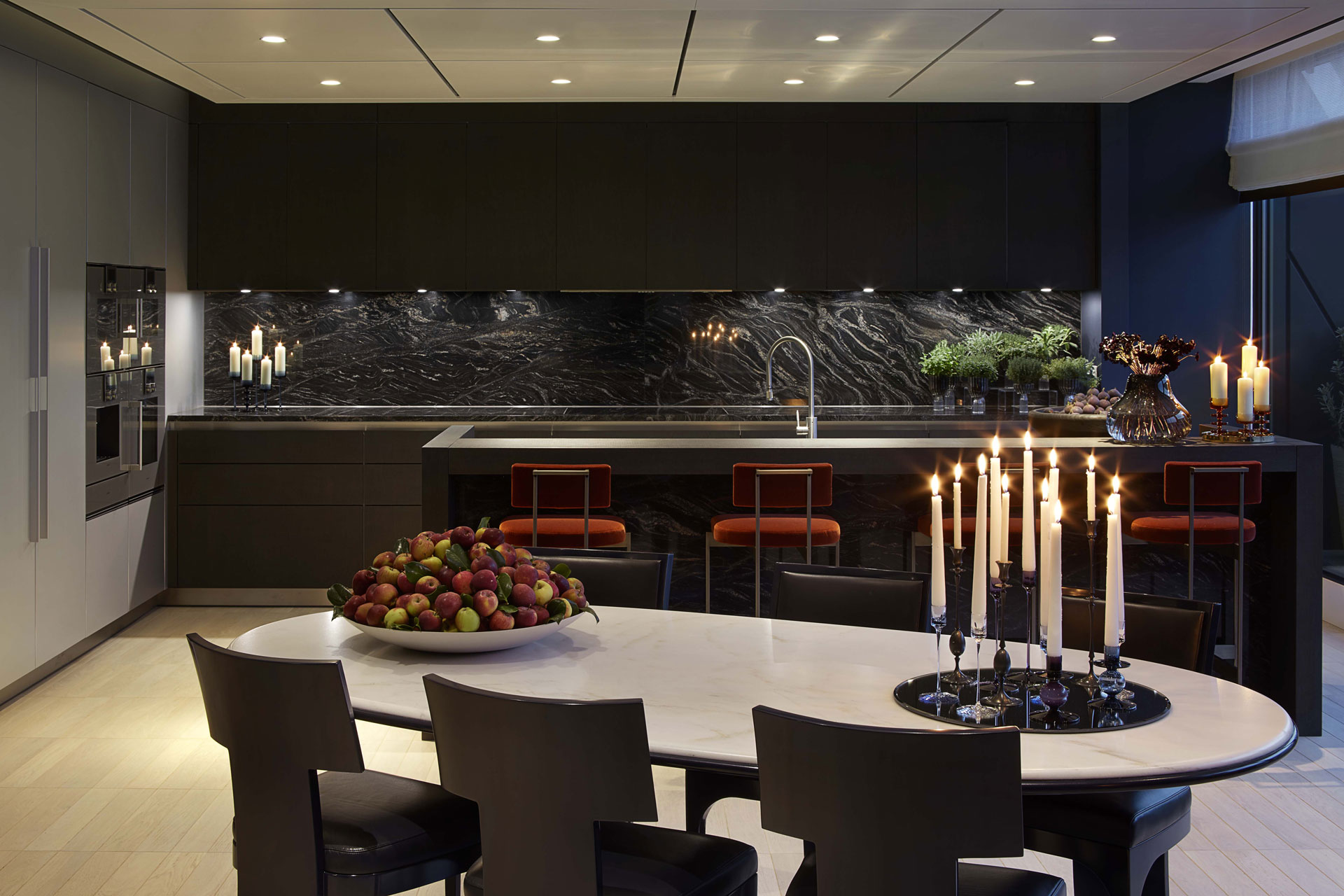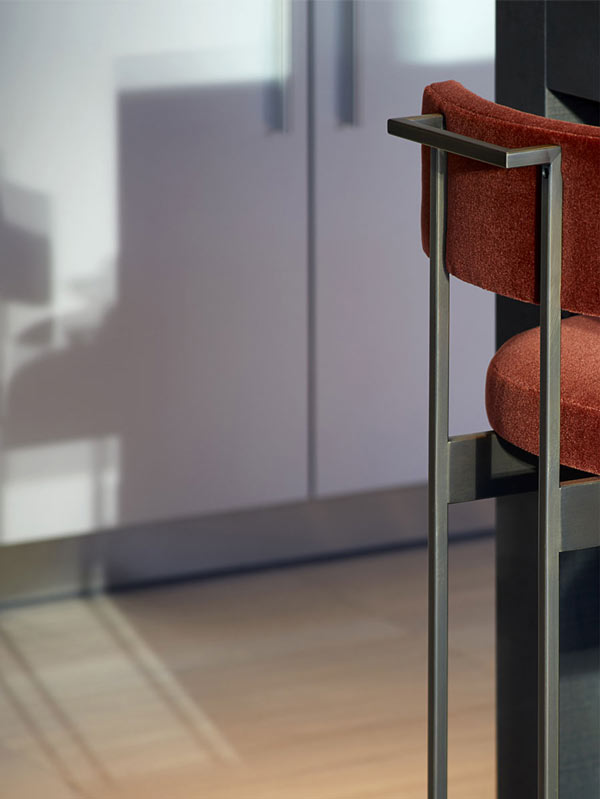 The contrast of exceptional materials and the use of exquisite natural light creates a warm tonal palette of subtle colours.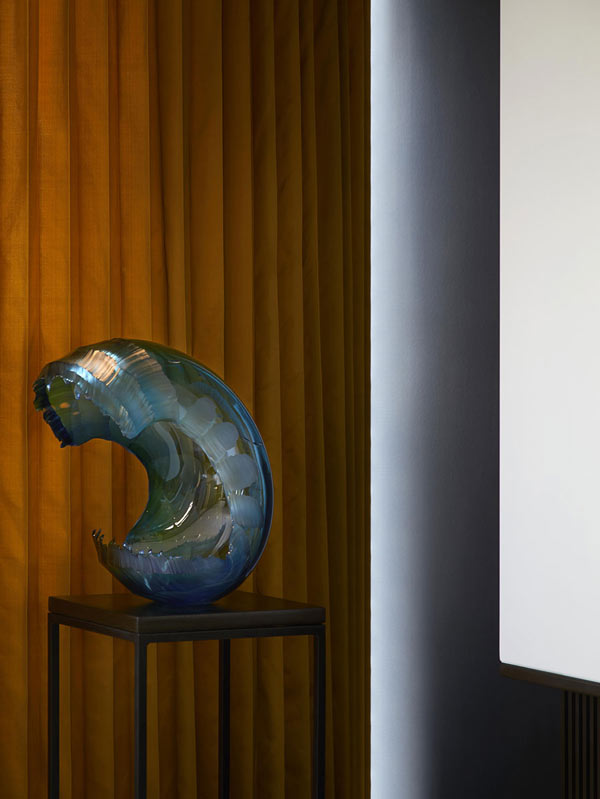 A combination of bespoke, antique and signature elements were used to ensure that the Burlington Gate penthouse stands out in Mayfair.
David Collins always said never use a colour that isn't found in nature, I love this theory... and as you can see from the apartment, we have kept to his word.
Georgina Wood, Design Director, David Collins Studio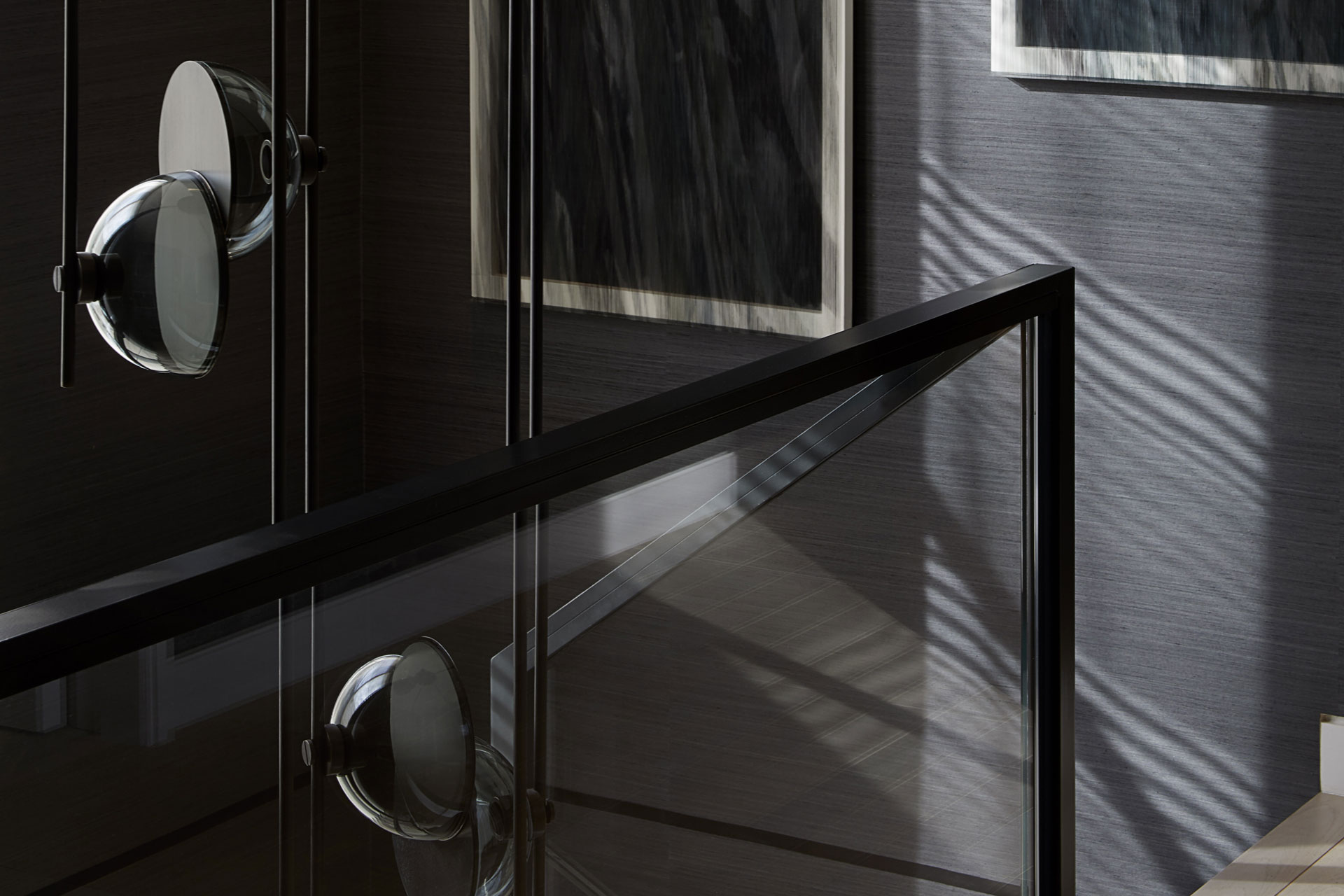 For Design Director Georgina Wood, just one visit to Burlington Gate was enough to inspire a design concept for the development's penthouse apartment. "It's all about first impressions, and from the moment I walked in things became very clear," she explains. "We took the Mid-Century period as our main point of reference for the interior and used bespoke, antique and signature elements to add layers of charm and personality."
Dark accent walls act as a contrast to light-filled rooms, allowing the clients' artwork to catch the eye and inspire. Lighter shades were used for finishes, with pops of colour and geometric patterns elegantly placed within the rooms. Plenty of bronze was used to complement the architecture and to create warmth against the darker hues. This is a place of delightful twists and surprises, with enchanting views over London. The immaculate attention to detail of the interior is mirrored by the overall development, masterminded by Native Land. The living room floods with light; a home in the sky. Lounge and dining areas provide the perfect setting for dinner parties, elegant cocktails evenings, or cosy nights on the sofa. There's an open-plan space with breakout areas, that manages to feel generous while retaining a sense of intimacy. The main reception and dining rooms have been designed to feel as though thoroughly loved and lived in — a rich, intriguing history implied through specially collected pieces full of personality and place.
With such an eclectic yet harmonious aesthetic, is there anything that's out of bounds? "David Collins always said never use a colour that isn't found in nature," says Wood. "I love this theory ... and as you can see from the apartment we have kept to his word."